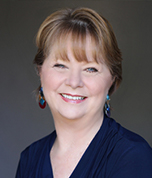 Dr. Hansen's goal as a dentist is to provide excellent dental care at a reasonable fee with a gentle touch. She wants to make sure that her patients have healthy mouths and that they get the smiles that they want and deserve.
Dr. Hansen is a member of the Lions Club and is a Melvin Jones Fellow with the Lions. She is also a member of the Benevolent and Protective Order of Elks and a recipient of a Certificate of Recognition for Outstanding Community Service from the 74th Assembly District of the State of California.
Dr. Hansen has one daughter, Madison. When she is not at work, she enjoys dancing, reading, hiking, woodworking, movies, theater, music, sewing, crocheting, travel and ham radio.
Meet Our Team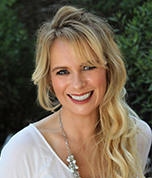 Emily – RDH
Emily joined our team in 2006. She graduated summa cum laude with her bachelor's degree from Azusa Pacific University in 2001. She loves the people at Ginger Hansen, DDS, including her fellow team members and all our patients. She loves getting to know our patients and their families and providing them with a high level of integrity when it comes to service and conservative dentistry. She continues to study the latest theories and clinical practices in dentistry and loves to research the latest products. She enjoys taking the time to inform our patients about the best methods to achieve optimal oral health.
Emily and her husband Travis have two children. Away from the office she enjoys spending time with her family and friends, reading, hiking and doing Pilates. She is also studying to be a Pilates instructor and is active as a life group host and leader at North Coast Church.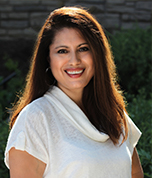 Sofia – RDH
Sofia has been with us since 2003. She enjoys the family feel at our office and all of the fun we have. She does her best to provide preventive dental care and educate patients on proper oral hygiene.
Sofia has been married to her husband since 1998, and they have two amazing daughters. She is also very crafty and likes history, traveling, camping and spending time with family and friends.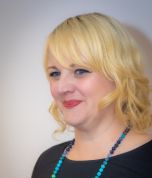 Katie – RDA
Although Katie has been working with Dr. Hansen since 2019, she was a patient throughout her childhood and teenage years. She earned her dental assisting certificate from Kaplan College in 2013 and received her license in 2014. She loves the family atmosphere at our office and being able to work next to Dr. Hansen, who made such an impression on her that she become a dental assistant. Katie makes sure that she is always one step ahead, since being prepared and thorough makes each visit a smooth one for the patient. She appreciates the time she gets to spend with our clients. And she is also a Star Wars fan!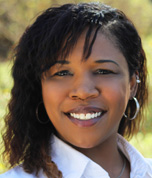 Andrea – Dental Assistant, Front Desk, Marketing Director
With 25 years of experience in the dental field, Andrea is a valuable member of our team and has been a part of Ginger Hansen, DDS since 2005. She considers herself a dental geek, since she loves everything about dentistry and helping our patients. She has been called the "mommy" of our office since she keeps everyone smiling and laughing and our team is like her second family.
Andrea is a single mom with two beautiful kids and loves spending "mommy time" with them.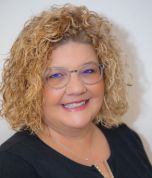 Venessa – Scheduling Coordinator
Venessa graduated from OGHS in 1990 before going to school to become a dental assistant. She spent nine years as an assistant before becoming a stay-at-home mom. She made her way back to dentistry in 2018. For Venessa, her coworkers are the best and finds working for Dr. Hansen to be amazing. She also enjoys the fun we have at the office! At work she does her best to keep the schedule full and moving smoothly.
Venessa and her husband have two children, and she loves spending time with her family.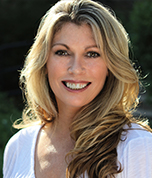 Dana – Insurance Coordinator
Dana has been a part of Ginger Hansen, DDS since 2016. She loves her teammates and our upbeat office. She also enjoys helping our patients and getting to know them. She works hard every day and has fun with her work family.
Dana is married and has two beautiful kids. She loves going to the beach, listening to music, reading books and learning about animals.